Connect With More Readers And Sell More Books With Your Own Mobile App!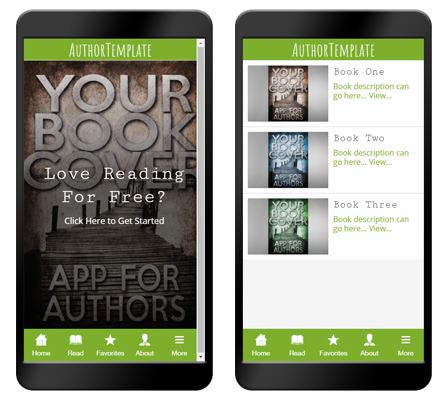 Early BLACK FRIDAY Deal!
Sign up between Nov 18 – 22 and recieve a FREE set of 1000 author business cards from ElegantBusinessCards.com
Retail for this service is $115/month, but you pay just $120/yr!!
What can a Mobile App do for you?
Content Delivery
Deliver free and exclusive content to attract more readers and grow your audience.

Push Notifications
Send unlimited push notifications and get much higher open rates than email.

Ad Revenue
Gain access to a revenue source that's currently untapped by authors: Ad revenue!
What do our members have to say?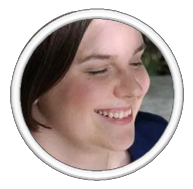 "My app does things that my website and newsletter alone just can't do. I love the ease and portability of it, the fact that I am now discoverable on a whole new platform (hello, app store!), and that I can send push notifications to alert my readers of new releases."
~Melissa Storm, USA Today Bestselling Author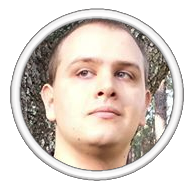 "The template you start with is super easy to familiarize yourself with, and I have been making little changes to suit my style with no headaches or issues. Really creative authors will probably have a field day with this software."
~Shane Hall, Indie Author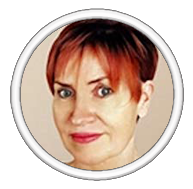 "With technology moving so fast, I believe a mobile app will be the next thing authors need, along with their website and social media. The assistance I've been given in creating the app is invaluable and I can recommend this service wholeheartedly."
~Samantha Price, Amazon All-Star Author
What do our members have to say?
Push notifications give you the power to connect with your readers like never before, without the high cost of email!
​Send

UNLIMITED

notifications
​Higher open rates than email
​No extra cost to use
What do our members have to say?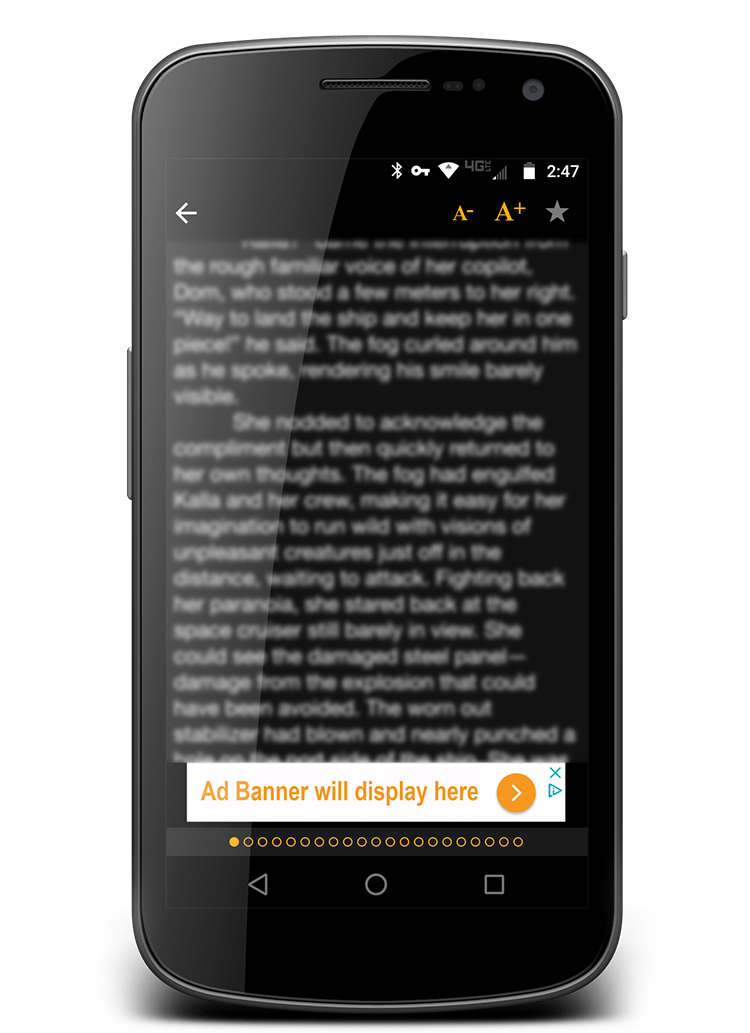 Most authors are tied to platforms such as Amazon to earn all of their revenue. A mobile app gives you the power to diversify.
Consider this…
You're already giving away free content in exchange for an email address, right? This means you only get paid IF the reader decides to purchase another book.
With a mobile app you can choose to run ads and earn revenue for impressions and clicks. The more people you invite to read free content inside your app, the more money you can earn!
Why Choose App for Authors?
Multiple App Versions: Access to publish a *PWA version, as well as native **Andriod & ***iOS versions!
Pre-Built Template: Don't start from scratch! We provide you with a template to get you up and running quickly!
Training Resources: We provide instructional videos and resources to show you exactly what to do!
Customized Support: Get all the support you need via email, messaging and our private Facebook group!
Discount Pricing: Retail price of the premium app builder is $115/mo. Our members, only pay $20/mo!
We tested several app builders at various price ranges, but they were all difficult to use, they didn't look very good, and they lacked the functionality that an author needs…All but one!
But then there was the issue of cost. Signing up for a retail account would cost you as much as $115/month…and that's without the training, pre-built template, or customized support.
With App for Authors, you'll get full access to the app builder, along with tutorials, our custom template to get you started, and all the support you need to build and publish your app, for just $20/month!
*PWA version is included free with your account. No other fees required.
**Android publishing requires a one-time $25 fee for the Google developer account.
***iOS publishing requires a one-time review fee of $290 + an annual $99 fee for the Apple developer account.
NOTE: Apps containing sexually explicit/erotic content may not be approved for publishing in the iOS/Android app stores.